Your events and films projects
Give your visuals wings
A front-row view of major events in Cannes over many years has nourished Cannes Mandelieu Airport's taste for events and great visuals. In fact, the airport even opens its doors to professional event organisers and film and photography crews. It has created a dedicated department, H16 Events, to take care of you and help you with film and photo shoots, gala evenings, product launches, conventions and more. Such opportunities have already been seized by Rolls-Royce, Infinity, Dior, Renault, Chopard, Mercedes, the fashion show for "Fashion for Relief" (the Naomi Campbell's charitable organization), the TV crew from «Section de Recherches» (a French TV series) and the film Les aventures de Spirou et Fantasio…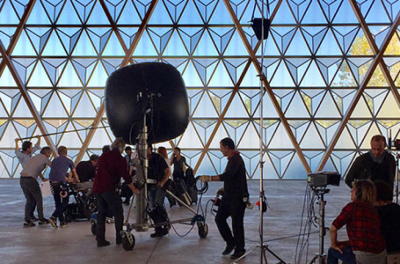 Films, clips, ads, photo shoots : dreams come true
H16 Events can provide realistic backdrops or, at the other end of the scale, totally unique settings to bring your screenplay alive. We'll be right by your side, enabling you to work on the runway, inside the terminal, in front of the airport buildings, or in one of t he many hangars on the airfield.
The choice is yours: buildings that are steeped in history, or futuristic constructions? A shot of the control tower, runways or check-in desks, or a scene where a passenger boards or a plane lands, will make your film more convincing. As for the jets, helicopters, vintage aircraft and limousines, they add a touch of luxury and glamour to your story.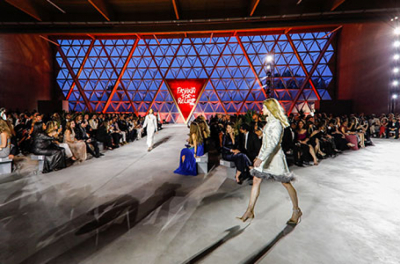 Events : your journey into space
Organising a successful event with Cannes Mandelieu Airport
This top of the range airport specialising in business aviation boasts plenty of space. Its most attractive features can be yours for a gala evening, a convention or a project launch.
22,000m² of hangars (from 200m² up to almost 3,000m²).
Vast expanses within "vintage" or "designer" architecture.
From a hundred or so participants up to several thousand.
Our infrastructures lend themselves to all types of daring design and creative staging – from bare minimalism to rich opulence.
Contact-us
Laetitia d'Oriano
Direct line : +33 (0)4 93 90 41 01
Mobile : +33 (0)6 74 57 60 54
Fax : +33 (0)4 93 90 40 15
Adress - Aéroport Cannes-Mandelieu
245 Avenue Francis Tonner, 06150 Cannes - France