Destination French Riviera
Quality services
Cannes Mandelieu, the 2nd most important general aviation airport in France, is a dynamic platform that is highly attentive to customer needs and offers every convenience: high safety standards, rapid passenger handling, free parking in the immediate vicinity of the terminal, tailored services, and a polished welcome that is both friendy and professional.
A sunny climate, the beauty of the scenery set between the sea and the mountains, the luxury hotels and festivals, the Sophia Antipolis science park and a strategic geographical position in the Mediterranean basin… these are the assets that make the Côte d'Azur a key destination for both business travellers and those who simply want to enjoy its wonderful living conditions.
Nestled between the Estérel massif, the bay of Cannes and the Grasse region, Cannes Mandelieu Airport offers an exceptional gateway to the mythical French Riviera, from Saint-Tropez to the Principality of Monaco.
Complementing Nice Côte d'Azur Airport, more specifically dedicated to regular commercial flights, Cannes Mandelieu Airport focuses more on general tourist and business aviation.
Three main functions:
receiving tourist and business aviation
receiving emergency, forest surveillance and fire-fighting missions
developing theoretical and practical teaching and training courses for the air transport professions.
Aviation hub
Demanding goals
An activity hub leading to job creation,
An upscale image,
An exemplary building project in terms of sustainable development.
A strong architectural stance
The architecture and the landscape create a high quality setting, with the hangars integrated into a large park continuing from the small hill of Saint-Cassien and the existing terminal:
Aviation hangars comprising areas for aircraft and office space (airline administration and accommodation of their fleets),
Aircraft parking areas with direct runway access,
A venue for aviation training activities: offices, classrooms and student reception areas.
This programme complies with the environmental HQE standards: use of high quality materials, energy management using solar sensors, recycling of rainwater, thermal and acoustic comfort, natural lighting, etc.
The light aviation hub
A 3,200 sqm hangar dedicated to light aviation. It comprises 2,000 sqm of parking and 1,200 sqm of office space.
The business aviation hub
This 13,000 sqm hub comprises 3 aviation hangars covering more than 4,200 sqm each, with areas for aircraft, technical and maintenance premises, office space and crew lounges.
---
Contact : Laëtitia d'Oriano
Tél. +33 (0) 4 93 90 41 01
Access, maps and schedules of the airport
Highway A8
Exit 41

Taxi Rank
Tél : 0890.712.227

Boat
Access via Port Abri du Béal
Tél: 04.93.90.41.08
Care Hire
Europcar : 04.93.90.40.60
Schedules of the airport
| | FBO opening hours | ATC opening hours | FBO and ATC closing hours |
| --- | --- | --- | --- |
| WINTER | 06h30 HL – 05h30 UTC | 08h00 HL – 07h00 UTC | 20h00 HL – 19h00 UTC |
| SUMMER | 06h30 HL – 04h30 UTC | 08h00 HL – 06h00 UTC | Sunset + 30 minutes |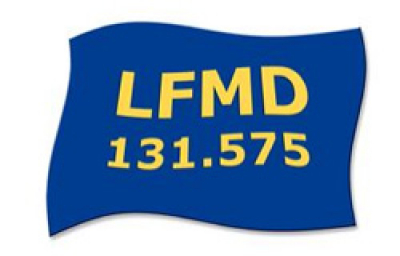 Partners
LFMD.ORG
Welcome to the website of "l'Association Aéroport Cannes-Mandelieu Partenaires".